Question for Obama

WHAT IF WARREN EXPRESSED THE SAME BIGOTRY AGAINST BLACKS AS HE DOES AGAINST GAYS?

IF WARREN SAID AND DID: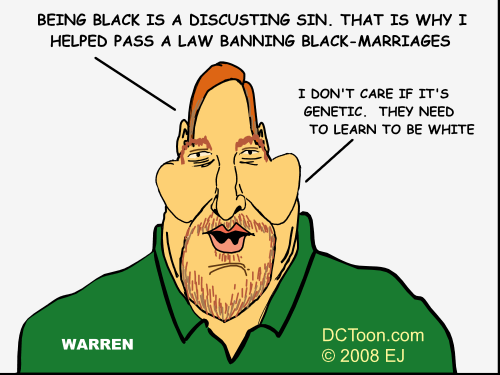 WOULD HE BE GIVING THE INAUGURAL INVOCATION?

PS: Rich Warren and his church have done a great deal to help AID's victims and should be praised for during so.